Administrative, Research, and Teaching Staff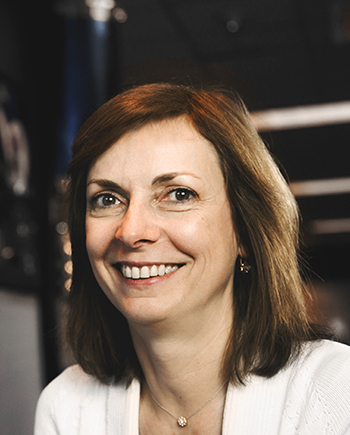 Olga Bannova, PhD, Lic. Eng.
Director, SICSA
MS-Space Architecture Program Director
Research Professor
Professor Bannova, an alumna of the University of Houston, conducts research and design studies that address a variety of topics, including: planning analyses for a broad range of space vehicles, habitats and systems; inflatable hydroponics laboratory and logistic modules; special design influences and requirements for different gravity conditions in space; and habitat concepts for extreme environments on Earth. She is a corresponding member of International Academy of Astronautics, IAC Space and Society Symposiums coordinator, senior member of the American Institute of Aeronautics and Astronautics and a Chair of the AIAA Space Architecture Technical Committee, and an elected member of the ASCE's Executive Committee on Space Engineering and Construction. She recently received 2019 Outstanding Technical Contribution Award from the American Society of Civil Engineers (ASCE) Aerospace Division. Bannova earned her PhD from Chalmers University of Technology, Sweden, in 2016, and Master in Architecture and M.S. in Space Architecture degrees from the University of Houston in 2001 and 2005. She is an author of books "Space Architecture Education for engineers and Architects (Springer,2016) and "Space Architecture: Human Habitats beyond Planet Earth" (DOM Publishers, 2021). Prior to arrival to Houston she worked as a professional architect in Moscow, Russia, on industrial, office, and healthcare projects. Several of her designs have been built in Moscow city, Moscow and Leningrad regions.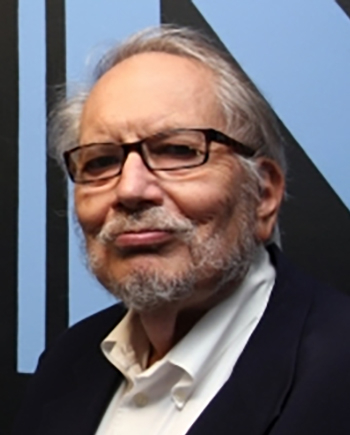 Larry Bell, AIAA, ASCE
Director Emeritus, SICSA
Space Architecture Endowed Professor
Bell joined the UH faculty in 1978, founded the Sasakawa International Center for Space Architecture (SICSA) at the University of Houston in 1987, and served as the director of SICSA for almost 30 years. He took SICSA to new heights by both defining and leading the field of space architecture. Bell also established the world's only master's degree in space architecture at UH. Professor Bell co-founded Space Industries International (SII) in 1982. The company grew to employ more than 8,000 people as a result of various mergers and acquisitions and became Veridian, a diversified advanced technology company that serves aerospace, defense and automotive industries. Veridian was listed on the New York Stock Exchange (VNX), and was purchased by General Dynamics in 2003 for $1.5 billion. He is an Fellow Emeritus of the American Institute of Aeronautics and Astronautics and a Fellow of the prestigious Explorers Club. He has received numerous awards, including the Space Pioneer Award from Kyushu Sanyo University in Japan and the two highest honors awarded by the Federation of Astronautics and Cosmonautics of the former Soviet Union for his contributions to international space development.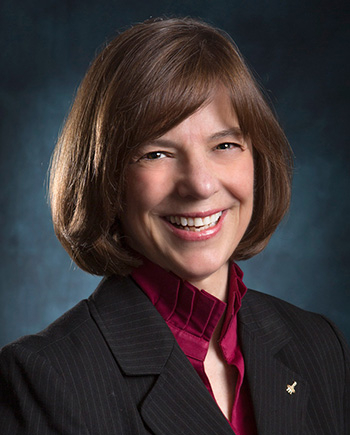 Dr. Bonnie J. Dunbar, Ph.D., NAE
Chair, SICSA External Advisory Committee and Adjunct Faculty
Former NASA Astronaut
Professor Dunbar, an alumna of the University of Houston and former NASA astronaut, joined the faculty of the UH Cullen College of Engineering in 2013. Dunbar accepted her first corporate position in 1973 as a systems analyst at the Boeing Company. She then became a senior production operations research engineer with Rockwell International Space Division, where she helped develop equipment and processes for manufacturing the thermal protection system for the Space Shuttle. For her work, she was named Rockwell Engineer of the Year. As a NASA mission specialist astronaut and veteran of five space flights, Dunbar logged over 1,208 hours (50 days) in space. Following her flight career, Dunbar served as the president and CEO of the Museum of Flight in Seattle from 2005 to 2010. Since then, she has been devoted to inspiring young people all over the world to pursue STEM (science, technology, engineering and mathematics) careers. Dunbar earned her B.S. and M.S. in ceramic engineering from the University of Washington in 1971 and 1975, respectively, as well as her Ph.D. in mechanical/biomedical engineering from the University of Houston in 1983. Dunbar is a Fellow of the American Institute of Aeronautics and Astronautics, Fellow and Life member of the American Ceramic Society, Fellow of the Royal Aeronautical Society, an elected member of the Royal Society of Edinburgh and was elected to the National Academy of Engineering in 2002.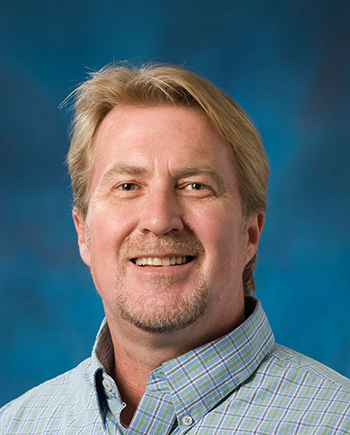 Kriss J. Kennedy, Architect, Space Architect , TX Licensed Architect #15161
Adjunct Assistant Professor
Space Architecture Graduate Program
Mr. Kennedy is a licensed architect in Texas since 1995. After 30 years at NASA-JSC, Mr. Kennedy retired as a Space Architect. He is a recognized exploration habitat expert at NASA and the international aerospace community.  Prior to designing space systems at NASA, Mr. Kennedy worked with numerous architectural firms around the United States. Currently, Mr. Kennedy is an Adjunct Assistant Professor of Space Architecture at the University of Houston-Sasakawa International Center for Space Architecture.
Mr. Kennedy held key leadership and management positions at NASA such as Project Manager of the Deep Space Gateway Habitat Internal Architecture Study project; key strategy role in the Human Health and Performance Directorate, Deputy Project Manager of the Deep Space Habitat project; Manager of the Habitat Demonstration Unit Project; supported the Constellation Lunar Surface Systems Habitation Team; Lunar/Mars Architecture Team; ISS Hardware, and Technology Strategic Roadmaps and development,  among many other leadership positions in numerous space design projects. Mr. Kennedy has worked on over 45 NASA design projects and published over 60 papers in the field of aerospace human spacecraft design.  Mr. Kennedy as two NASA patents, of which the "TransHab" (Inflatable Spacecraft) won the 2017 NASA Invention of the Year.
Mr. Kennedy is skilled in leadership, project management, strategic planning, space architecture, and space habitat expertise for future human exploration missions. He has dedicated his career to the definition, development, and testing of exploration habitation systems and planetary surface base definition for the human exploration of Space, the Moon, and Mars.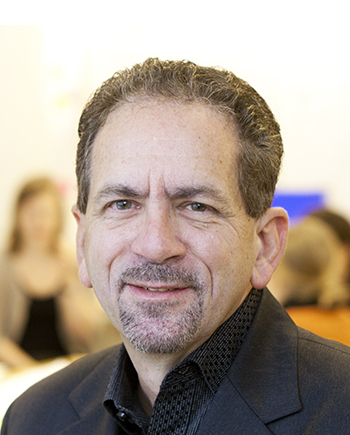 Larry Toups
Adjunct Associate Professor
Space Architecture Graduate Program
Larry Toups is currently in the Exploration Mission Planning Office at Johnson Space Center supporting the agency's Evolvable Mars Campaign work. He joined NASA in 1994 and worked in the International Space Station (ISS) Program Office.  From 1998-2006 Mr. Toups assumed the role of Habitability Systems Lead in the ISS Vehicle Office. Prior joining NASA Larry was a Senior Engineer with Lockheed Engineering and Sciences Company at Johnson Space Center. In this role, he provided technical support for JSC's New Initiatives Office in the area of Systems Engineering of habitats and planetary systems and contributed to numerous NASA studies.  Mr. Toups assumed the position of Adjunct Professor at Chalmers University, Sweden in addition to his NASA responsibilities.  In this role he has been involved with research related to sustainability of terrestrial homes of the future and the linkage of that research to deep space habitation. Larry Toups earned a BArch degree and after practicing architecture for 14 years, a Master's Degree from the University of Houston.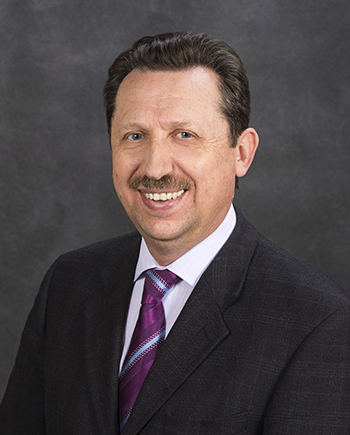 Valery Aksamentov, Ph.D.
Adjunct Professor
The Boeing Company
Space Architecture Graduate Program
Dr. Aksamentov received his B.S. and Ph.D. degrees in mechanical engineering at the Moscow Aviation Institute with highest honors for academic work. After receiving his Ph.D. in 1987 he was hired as a Senior Research Fellow and faculty member in the College of Cosmonautics and Automatic Flight Vehicles. Dr. Aksamentov has a very distinguished career with both the former Soviet – now Russian and US space programs. Dr. Aksamentov has authored and co-authored more than 40 publications in the U.S. and Russia, including Russian Space Industry Standard for Calculations of Spacecraft External Heat Fluxes, and patented invention. He holds the Gagarin Diploma, one of the highest honors awarded by Russia's leading professional aeronautics and cosmonautics society, which he received for contributions to international cooperation in space. Dr. Aksamentov was a visiting professor of aerospace engineering at the University of Alabama in Huntsville. He is currently a Director of International business for Boeing Space Exploration in Houston, TX and has been working closely with SICSA for many years through lectures and participation in student studio design reviews. n of space habitats, extreme environment designs on Earth and UAV development.